Titel Foto: Bastian Kratzke
Semi-wide-angle with an excellent balance of size, performance and large aperture. 
The NOKTON Vintage Line 35mm F1.5 aspherical, an interchangeable lens designed exclusively for the full-size chip VM mount, is now available from the Voigtländer brand.
The NOKTON Vintage Line 35mm F1.5 Aspherical is a wide-angle lens that integrates three characteristics: small size, excellent optical performance, as well as a large aperture. As the standard lens on rangefinder cameras, the 35mm focal length is a popular choice, and Voigtländer currently offers five different 35mm VM lenses.
Each lens has its own unique characteristics, and this product is the result of the search for a new standard lens that balances the best of these characteristics in a comprehensive manner.
The NOKTON Vintage Line 35mm F1.5 Aspherical is a regular use lens for rangefinder cameras with a large aperture. Still, the filter diameter is kept to φ39mm and the overall length of the product is short at 36mm, giving it a tight, compact portability.
The lens barrel, with a modern classic design, is equipped with a 6-group, 9-element optical system featuring two double-sided aspheric lenses, which provide excellent optical performance at all apertures.
The minimum focusing distance is 0.5m, shorter than the 0.7m linked to the rangefinder (depending on the camera to which it is attached).
Two styles are available: First, there is Type I, made of aluminum and weighing 188g having both light weight and maximum portability. Also offered is Type II, made of brass and weighing 284g for a sturdy and substantial feeling, with a finish choice of either black or silver.
The optional hoods LH-4N with slits and LH-12 classic style are both compatible.
This lens is designed for use with rangefinder-linked digital and film cameras.
It can also be attached to Sony E-mount, Fujifilm X-mount, and Nikon Z-mount digital cameras with our Voigtländer mount adapter.
Main features:
■ Retro "look" and styling
■ Double-sided aspheric lenses for excellent optical performance
■ Highly rigid and durable all-metal lens barrel
■ Manual focus for reliable focusing
■ Bayonet type VM mount
■ High-precision rangefinder linkage mechanism
■ Minimum focusing distance of 0.5m
■ Beautiful bokeh with 12 aperture blades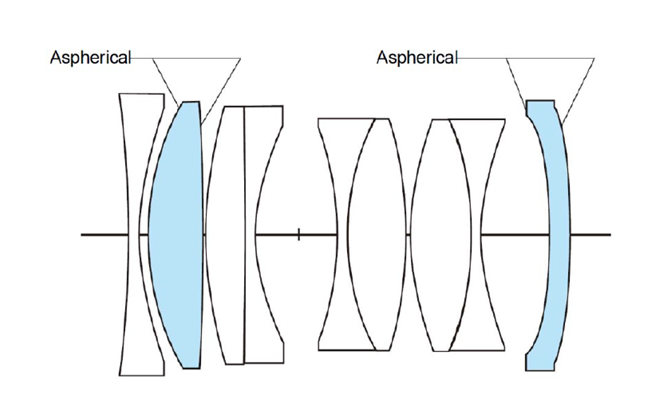 Specifications
Typ I
Price: 999.- EUR
Art. Nr.: 115757 (black matt)
Typ II
Price: 1.099.- EUR
Art. Nr.: 115759 (black)
Art. Nr.: 115758 (silver)

| | |
| --- | --- |
| Mount | M-Mount (VM) |
| Focal Length | 35 mm |
| Aperture Ratio | 1:1,5 |
| Minimum Aperture (F) | 16 |
| Lens Construction | 9 Elements in 6 Groups |
| Angle of View | 61,7° |
| Aperture Blades | 12 |
| Minimum Focus | 0,5 m |
| Maximum Diameter | 53 mm |
| Length | 36 mm |
| Weight | 188 g |
| Filter Size | 39 mm |
| Color | black |
Show us your work!
Send the photos, you took with the Voigtländer 35 mm/1:1,5  Nokton asphrical *