Classic, fast wide angle lens
Titel Foto: Bastian Kratzke
We have revised our previous Ultron 28mm F2.0 and brought it into a more compact and also lighter form. In addition, we now offer two design variants, Type I and Type II. The first-mentioned version shines in chrome and matt black and has a filigree focusing lever, which will especially appeal to fans of a very classic look. Type II is monochrome (silver or black) and has a pronounced recessed grip for quick and intuitive focusing.
The inner workings are always identical. This consists of 10 lens elements in 7 groups, one of which has an aspherical surface. The sharpness performance has been improved compared to its predecessor, and it has also been adapted to the requirements of modern image sensors.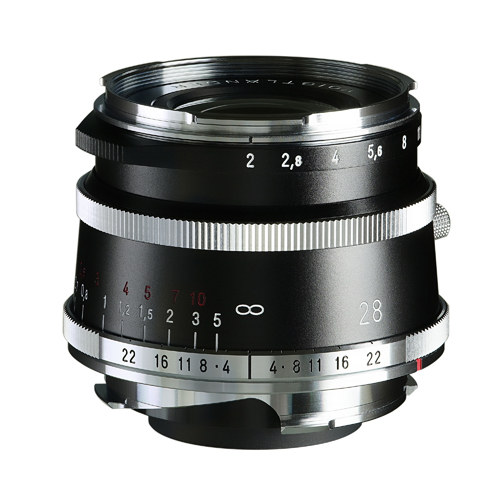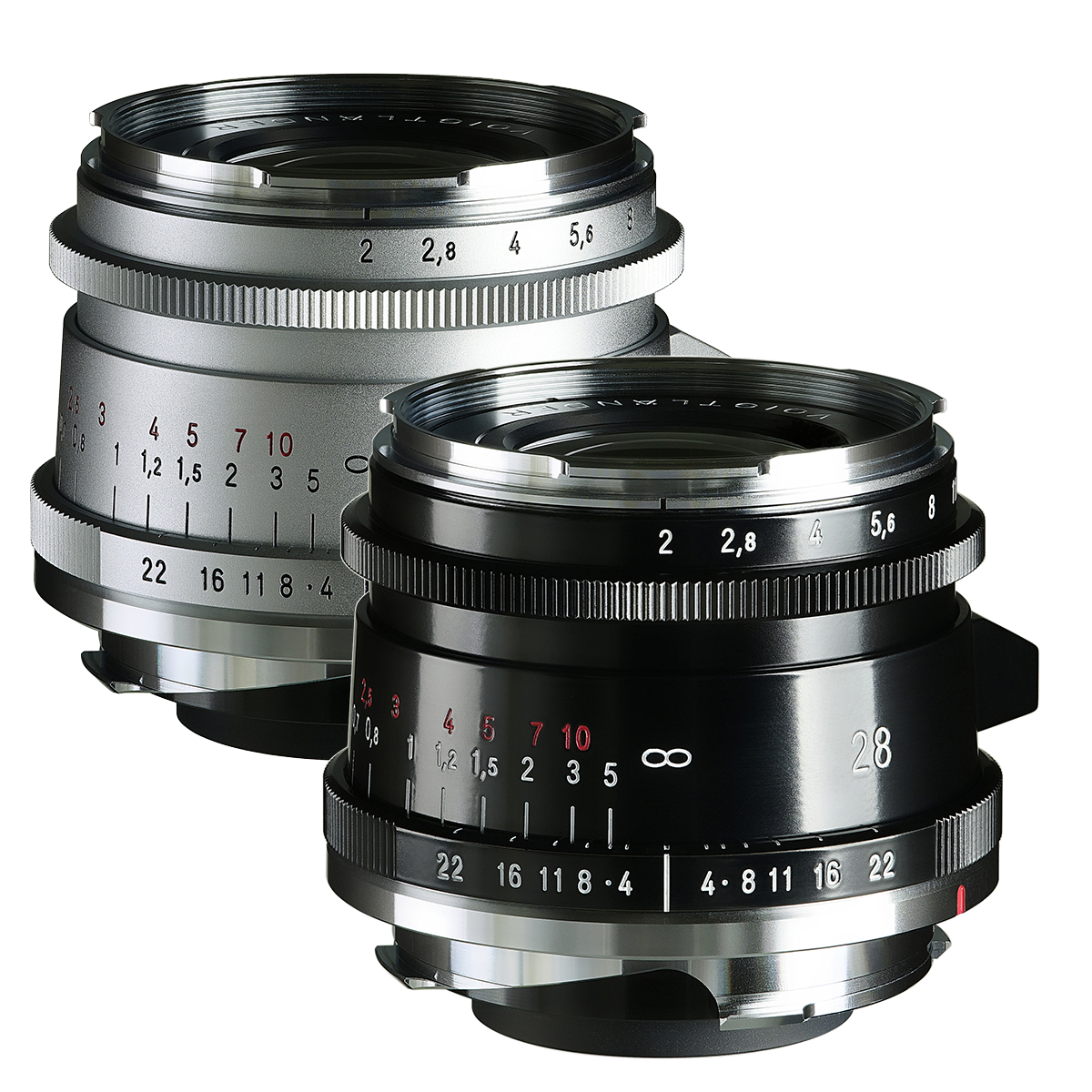 It offers a wide range of possible uses and provides image results with a strong character, even in difficult lighting situations. The 10 aperture blades ensure an extremely appealing and smooth bokeh.
With a weight of 190g (Type I) or 230g (Type II) it is always a pleasant companion when looking for that special moment.
It is optimized for Leica M cameras, but can also be used on Fuji X cameras, Sony E and Nikon Z models. Our corresponding Nah + system adapters are ideal for this.
Two lens hoods are optionally available, LH-4N in a circular shape and LH-12 in a rectangular design, which, due to the construction depth, enables a slightly higher level of stray light shielding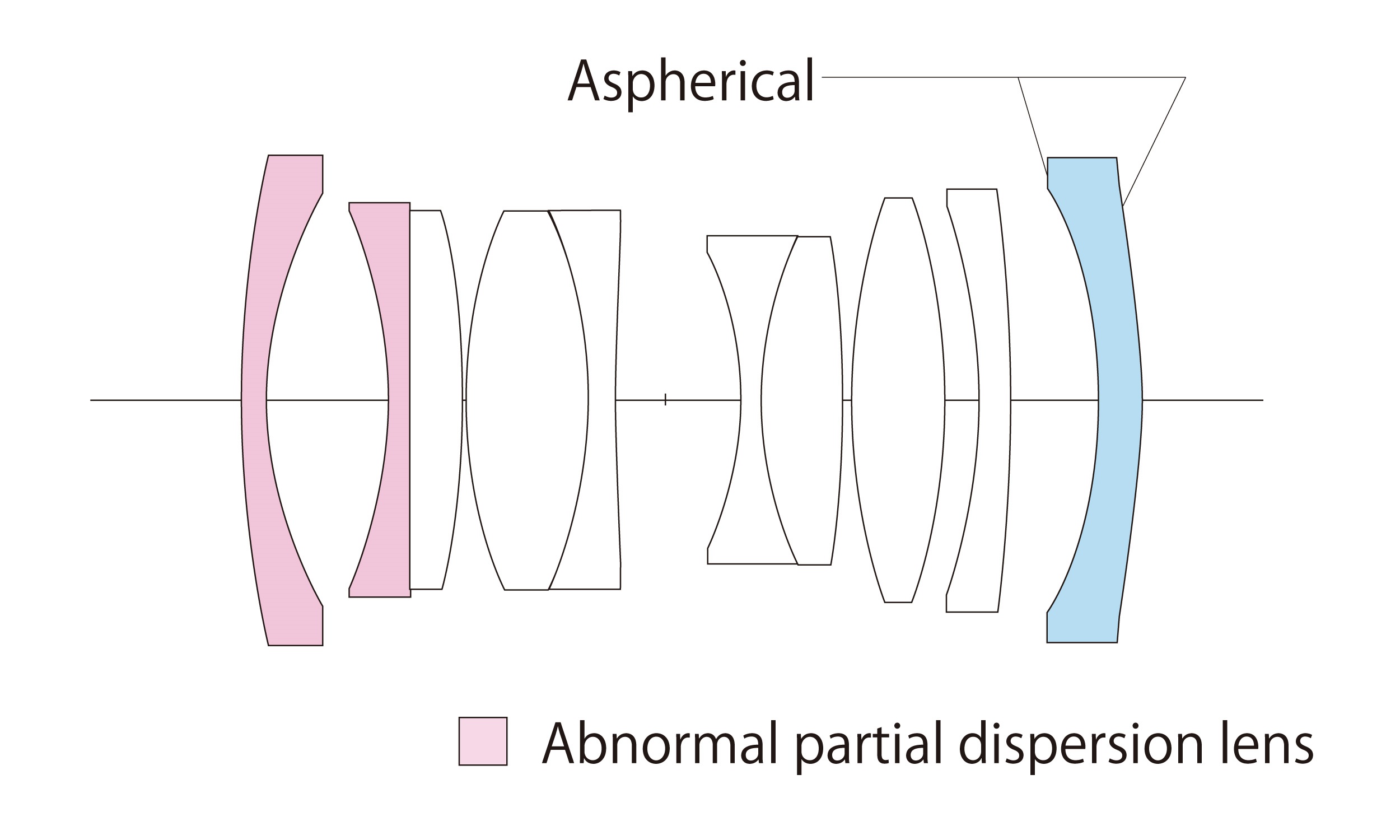 Technical specifications
Price: 849.- EUR

Art-Nr. Typ I : 111405
Art.-Nr. Typ II schwarz : 111407
Art.-Nr. Typ II silber : 111406
(Specifications only in German at the moment)
Brennweite
28 mm
Anschluss
M-Bajonett (VM)
Lichtstärke
1:2,0
Kleinste Blende
F 22
Optischer Aufbau
10 Linsen in 7 Gruppen
Bildwinkel
74,51°
Blendenlamellen
10
Mindestentfernung
0,5 m
Entfernungsmesserkupplung
∞ ~ 0,7 m (abhängig von Kamera)
Filtergröße
Ø 39 mm
Maximaler Durchmesser
52 mm (Type I), 51,4 mm (Type II)
Gesamtlänge
36 mm
Gewicht
190g (Type I), 230g (Type II)
Farben
Schwarz/Chrom, Schwarz, Silber
Mitgeliefertes Zubehör
Objektivdeckel, Rückdeckel
Optionales Zubehör
Gegenlichtblende LH-4N / LH-12
EAN
4002451006903 (Type I)
4002451006910 (Type II Silber)
4002451006927 (Type II Schwarz)
Das kann sich sehen lassen!
Diese Fotos wurden mit unserem 28mm/1:2,0 Ultron VM aufgenommen:
Show us your work!
Send the photos, you took with the Voigtländer 28 mm/1:2,0 Ultron*
.
Here you can upload your own photo