For the Nikon Z mount (APS-C size)
Titel photo: Bastian Kratzke
Large aperture, compact, and high-quality focus feeling for the Nikon Z mount (APS-C size)
The NOKTON D23mm F1.2 Aspherical is an interchangeable lens for APS-C size (Nikon DX format) mirrorless cameras with the Nikon Z mount created by the Voigtländer.
The lens is equipped with electronic contacts which communicate data between the lens and the body.
In addition to Exif information and in-body image stabilization (3 axes), by combining with a body features, three types of focusing support functions: (1) focusing by color changing of the focus point frame (2) peaking function focusing and (3) focusing with the enlargement button) are all supported.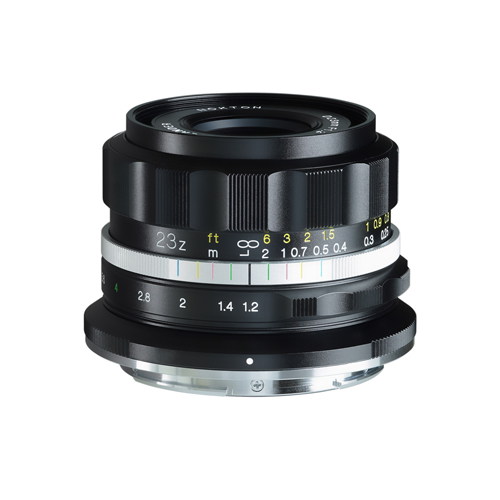 It has the latest optics with one double-sided aspheric lens and two abnormal partial-dispersion glass elements in a 6-group, 10-element lens formula and a wide aperture of F1.2 with excellent resolving power at all apertures.
The aperture is made up of 12 blades in a circle. This makes a beautiful background blur and 1/3 click-stops. The lens controls are all metal and feature indented finger grips in a precision-cut knurled pattern for precise focus control.
The barrel design displays a nostalgic look, which pays homage to the interchangeable lenses for single-lens reflex cameras in the 60's and 70's.
In use, you can enjoy the silky focusing operation and a close minimum focus of 0.18m.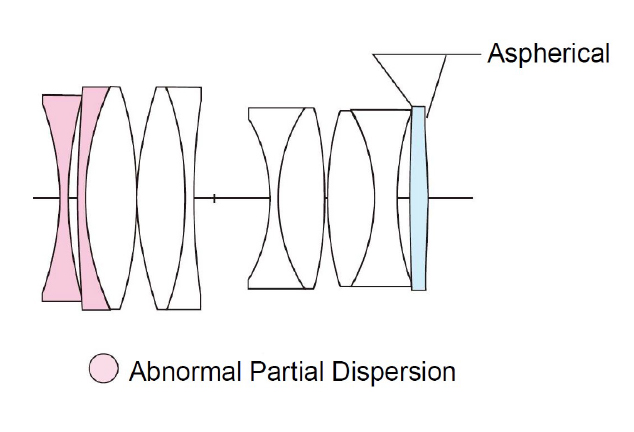 In addition, despite its large aperture of F1.2, it has a compact filter diameter (φ46 mm), overall length of 45.2 mm, and a weight of 240 g, making it portable and very easy to handle. It also includes metal screw-in hood.
Main features:
■ Designed exclusively for the Nikon Z mount (APS-C size)
■ Data communication with the body through electronic contacts
■ Rigid and durable all-metal lens barrel
■ Manual focus for reliable fine-focus
■ Nostalgic styling reminiscent of manual lenses for SLRs
■ Beautiful bokeh with 12-blade iris diaphragm
■ Minimum shooting distance 0.18m
*This product is developed and manufactured under a license agreement with Nikon Corporation.
(* 1)
Compatible cameras und firmware
Z 7 v3.4 or higher
Z 6 v3.4 or later
Z 50 v2.2 or later
Z 5 v1.2 or later
Z 6II v1.3 or later
Z 7II v1.3 or later
Z fc v1.0 or later
Z 9 v1.0 or later
Technical specifications
Price: 699.- EUR
Art. Nr. 114 508
| | |
| --- | --- |
| Brennweite | 23 mm (35 mm) |
| Anschluss | Z-Mount (APS-C Format) |
| Lichtstärke | 1:1,2 |
| Kleinste Blende | F 16 |
| Optischer Aufbau | 10 Linsen in 6 Gruppen |
| Bildwinkel | 63,3° |
| Blendenlamellen | 12 |
| Mindestentfernung | 0,18 m |
| Filtergröße | Ø 46 mm |
| Maximaler Durchmesser | 65,8 mm |
| Gesamtlänge | 45,2 mm |
| Gewicht | 240g |
| Farben | Schwarz |
| Mitgeliefertes Zubehör | Objektivdeckel, Rückdeckel, Gegenlichtblende |
| EAN | 4002451006712 |
Alle Angaben Stand April 2022, Änderungen vorbehalten!
Dieses Produkt wurde im Rahmen einer Lizenzvereinbarung mit der Nikon Corporation entwickelt und hergestellt.
Show us your work!
Send the photos, you took with the Voigtländer 10mm/1:5.6 Hyper Wide Heliar asph.*