The highest performance standard lens in Voigtländer's history.
Titel Foto: Bastian Kratzke
The APO-LANTHAR 50mm F2 Aspherical, an interchangeable lens exclusively for full-frame (Nikon FX format) mirrorless camera with the Nikon Z mount under Voigtländer brand.
The APO-LANTHAR designation is given to especially high performance lenses in the Voigtländer lens lineup, with APO being derived from the apochromatic optical design. A need for apochromatic optical designs that reduce the longitudinal chromatic aberrations of the three primary colors (RGB) of light to practically zero arose with the increasing popularity of color film. Now, with the current range of high-resolution digitals sensors,this need for extremely high-level control of chromatic aberrations is even more pertinent than when film changed from monochrome to color in the middle of the 20th century. So rather than just being for already solved old technologies, apochromatic optical designs are indeed a subject requiring serious consideration in the digital age.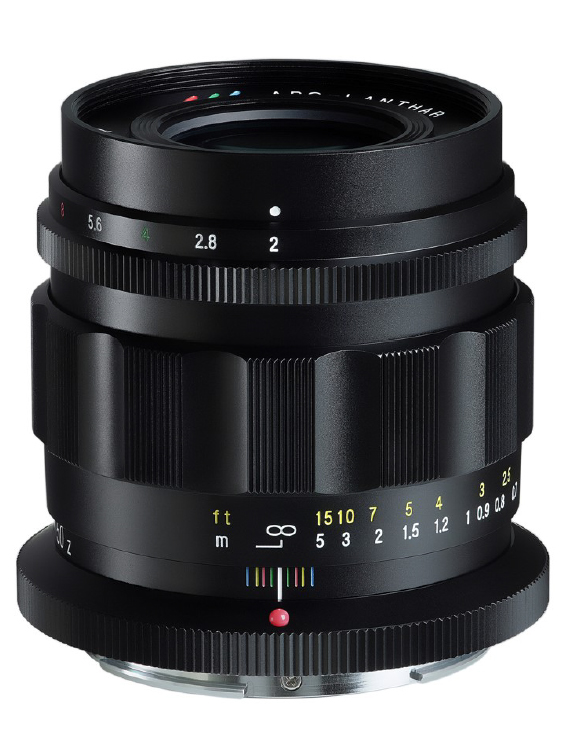 Voigtländer APO-LANTHAR 50mm F2.0 Aspherical is a high performance manual focus standard lens optimized for the imaging sensors of the Nikon Z mount mirrorless cameras. Inheriting the apochromatic optical design, the lens is highly corrected to eliminate optical aberrations including longitudinal chromatic aberration. In addition, it is optimized for the ultimate performance of the resolution and contrast reproducibility. (Ref. MTF chart)
The lens constructed with 8 groups 10 elements has five abnormal partial dispersion glasses, two out of
eight elements, each with two aspherical surface, and also floating focus system built-in. The lens has a proud performance that will drastically change your image of familiar standard lens "50mm F2". This product uses the same optical system as the popular Sony E-mount and VM-mount lenses, which have been introduced as the highest-performance standard lenses in Voigtländer's history, and has an optical design optimized for the image sensors of mirrorless cameras with the Nikon Z- mount. This lens is equipped with electronic contacts and realizes communications between the lens and the body.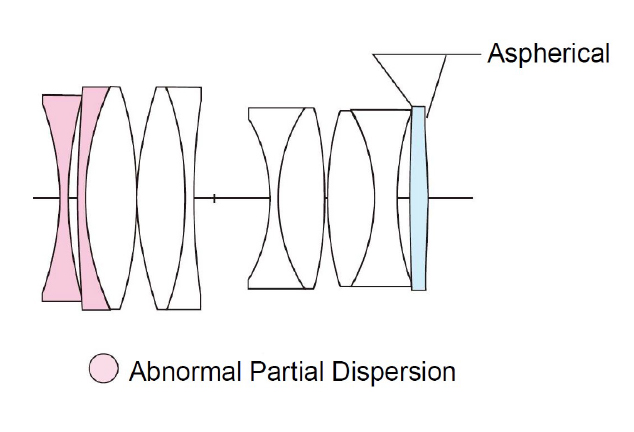 In addition to Exif information and in-body image stabilization (3 axes), by combining a body compatible with communications and the latest firmware <* 1>, three types of focusing support functions ( (1) focusing by color changing of the focus point frame (2) peaking function focusing and (3) focusing with the enlargement button) are supported.
The APO-LANTHAR 50mm F2 Aspherical is the perfect combination of ultimate optical performance and compactness, with an overall length of 64.3mm and a weight of 347g. It is one of the ideal forms. The aperture blades, consisting of 12 elements, have a special shape that is circular not only at the maximum aperture of F2, but also at F2.8 and F5.6. This allows the photographer to take full advantage of the "ball blur" effect of point light sources and other objects.
Main Features
* Apochromatic design eliminates chromatic aberration
* Designed exclusively for the Nikon Z mount
* Full-frame image circle
* Data communication with the body through electronic contacts
* Rigid and durable all-metal lens barrel
* Manual focus for reliable fine-focus
* Floating mechanism
* Dedicated screw-in hood included
<*1> Corresponding body and firmware
Z 7 v3.4 oder höher
Z 6 v3.4 oder später
Z 50 v2.2 oder höher
Z 5 v1.2 oder später
Z 6II v1.3 oder später
Z 7II v1.3 oder später
Z fc v1.0 oder später
Z 9 v1.0 oder später
Specifications
Technische Daten:
| | |
| --- | --- |
| Brennweite | 50 mm |
| Anschluss | Z-Mount (Vollformat) |
| Lichtstärke | 1:2,0 |
| Kleinste Blende | F 16 |
| Optischer Aufbau | 10 Linsen in 8 Gruppen |
| Bildwinkel | 46,5° |
| Blendenlamellen | 12 |
| Mindestentfernung | 0,45 m |
| Filtergröße | Ø 52 mm |
| Maximaler Durchmesser | 67,6 mm |
| Gesamtlänge | 64,3 mm |
| Gewicht | 347 g |
| Farbe | schwarz |
| Mitgeliefertes Zubehör | Objektivdeckel, Rückdeckel, Gegenlichtblende |
| Artikelnummer | 114495 |
| EAN | 4002451006729 |
Alle Angaben Stand April 2022, Änderungen vorbehalten!
Dieses Produkt wurde im Rahmen einer Lizenzvereinbarung mit der Nikon Corporation entwickelt und hergestellt.
Show us your work!
Send the photos, you took with the Voigtländer 50 mm/1:1,2 APO Lanthar*
.
Here you can upload your own photo