The Voigtländer 27 mm F2.0 Ultron X is a completely new development and has been exclusively adapted to the Fujifilm APS-C sensor. It is a standard manual focus lens with a large aperture that covers an APS-C format image circle and has an angle of view similar to a 40 mm full-frame equivalent.
Despite its relatively large aperture of F2.0, the lens is kept very compact and slim, the length from the bayonet is about 23 mm. The closest focusing distance is only 25 cm, which makes the 27 mm F2.0 Ultron X particularly suitable for imaging small objects and (f.e.) food photography. The focus ring is equipped with a grooved elevation for intuitive and precise control. Likewise, the aperture ring has an accurately milled structure and can be adjusted in 1/3 steps, and the 10 aperture blades ensure an extremely smooth focus gradient. Overall, the lens conveys a rich and very sensitive handling and excels in image results.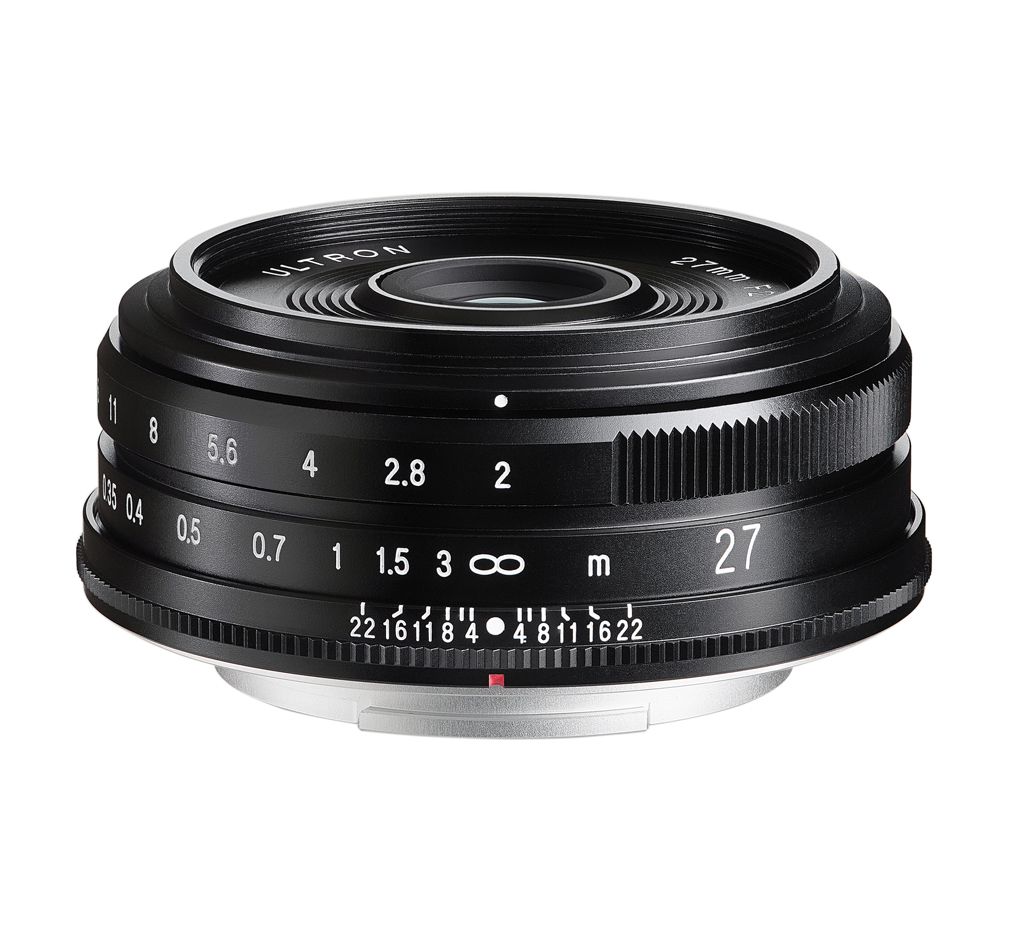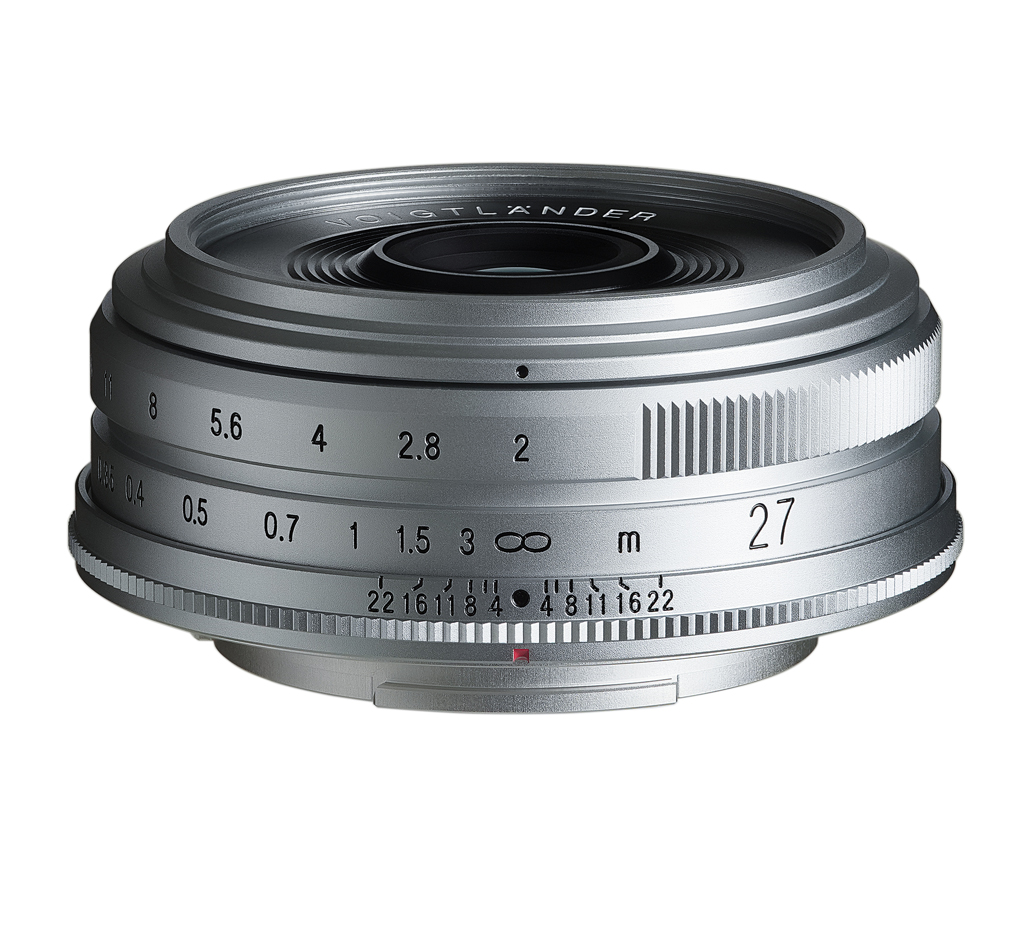 The 27 mm F2.0 Ultron X is also equipped with electronic contacts that ensure reliable communication between the lens and camera body. Functions such as focus check, shooting distance display, and in-camera image stabilization and parallax correction are supported on certain models * (please see notes at the end!).
The new Voigtländer 27 mm F2.0 Ultron X offers the right mix of perspective, image quality and instinctive handling for many photographic situations. Due to its compactness and the low weight of 120 g, it always remains a pleasantly discreet companion in everyday photography.
A specially curved, screw-on lens hood is included (for both color variants only in black).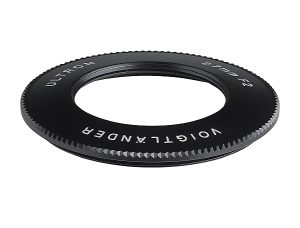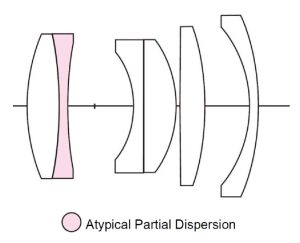 Main Features:
– Exclusively developed for Fuji X-mount
– Manual focus for precise focusing
– Extremely solid and high quality construction
– Communication with the camera body via electronic contacts
– Minimum focus distance of only 25 cm

Technical specifications
RRP: 549.- EUR
| | |
| --- | --- |
| Focal length | 27 mm |
| Mount | X-Mount |
| light intensity | 1:2,0 |
| Smallest aperture | F 22 |
| Optical construction | 6 Elements in 4 Groups |
| Angle of view | 53,7° |
| Aperture blades | 10 |
| Minimum distance | 25 cm |
| Image scale | 1:6,7 |
| Filter size | Ø 43 mm |
| Maximum diameter | 59.3 mm |
| Length | 23.5 mm |
| Gewicht | 120 g |
| Color | black, silver |
| Accessories included | Lens cap, rear cap, lens hood |
| EAN | 4002451006507 black |
| | 4002451006514 silver |
All data as of May 2023, subject to change
Important notes regarding data communication
* Important notes regarding data communication:
There are limitations in connection with different camera models.
Transfer of EXIF data à possible (Note *1) (Note *2)
Focus Peaking à possible
Distance display à possible
Image stabilization possible on all models with image stabilization function
Parallax compensation only possible with X-Pro3 body
Communication compatible models and firmware (Note *3)
Body / Firmware
X-H2s V3.01 or higher
X-H2 V1.21 or higher
X-Pro3 V1.23 or higher
X-T5 V1.03 or higher
X-S10 V2.10 or higher
X-H1 V2.13 or higher
X-T4 V1.25 or higher
X-T3 V4.12 or higher
X-T2 V4.40 or higher *4
X-T30 V1.41 or higher
X-T30 II V1.00 or higher
X-E4 V1.04 or higher
Models that do not support data communication (note *4)
XT-1, X-Pro2, X-Pro1, X-T20, X-T10, X-T200, X-T100, X-E3, X-E2, X-E1, X-M1, X-A5, X-A3, X-A2, X-A1
Note:
(*1) It is recommended to change the setting of the aperture value display from TNo to FNo in the camera menu.
(*2) It is recommended to change the depth of field indicator in the camera menu to the film standard (the same value as the depth scale engraved on the lens).
(*3) Please use the latest firmware as the performance may not run or some of the functions may be limited if the firmware is older than the one listed.
To check the firmware of the camera body you are using and get the latest firmware, please refer to the manufacturer's instruction manual.
(*4) When used with a model that does not support data communication, change the housing setting [Freigabe ohne Objektiv] to "ON".
When using the X-T2, you can display the aperture number by changing the aperture value display in the settings from TNo to FNo.
All information is subject to change without notice.
Show us your photos!
Send us your photos that you have taken with the Voigtländer 27 mm/1:2.0 Ultron X and that you are particularly proud of.
.
You can upload your own photos here