Aspherical SLIIs manual focus full-frame lens for single-lens reflex cameras
Titel photo: Bastian Kratzke
The Voigtländer SLIIs series of manual focus lenses, for 35mm single-lens reflex cameras, feature lens barrels made using extremely durable metal parts and focusing adjustment rings that are very smooth to operate. With advanced optics, it assures edge-to-edge sharpness and unmatched clarity for accurate portrayals of your subject matter. It color and clarity are extraordinary and it focuses close too, its extra-long focus helix being able to go as near as .15m, uncommon for a wide angle lens, and this is achieved with virtually no vignetting!
The physical lens is rewarding as well. Made of metal, the finger indents for aperture and focus knurling are accomplished in way that you get the tactile sensation of lenses of yore. Beautiful in appearance as well, it is available in both "white rim" and "black rim" variations paying homage to lenses of the 60's and 70's.
The lens mount is interchangeable with Nikon Ai-S with built-in CPU. In addition to a built-in CPU, the lens also has an Ai coupler, so that the lens can be used on a wide range of camera bodies from the old film cameras of yesteryear through to the latest digital single-lens reflex cameras.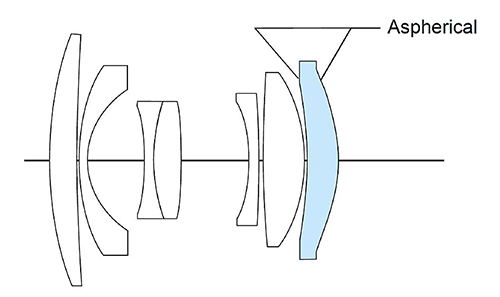 Technical specifications
Preis: 529.- EUR
Art-Nr.: 112522 silber 112523 schwarz
Show us your work!
Send the photos, you took with the Voigtländer 28 mm/1:2,8 Color Skopar SLII-S*